Archive for November 2013
The word of God does not alter or falter
Neither swayed by human statutes nor intrigue
Never subject to reviews and oversight functions   
Isaiah 40:8 drums the beat:
"The grass withers and the flowers fall, but the word of our
God endures forever."
With a note of finality Matthew 24:35 affirms …
"Heaven and earth shall pass away, but my words shall not
pass away."
Personal attainments though as mountain tower
Bloated claim to virtue thundering across the land
Multifarious the years of leading the flock
Yet the key is that which lay bare before Him 
known to Yahweh and only Him as true
2 Peter 3:10 arrows in this gospel:
"But the day of the Lord will come like a thief…
and the earth and everything done in it will be laid bare."
Contrition and obedience to His precepts 
The bible's way of honest fellowship
Green lighted path to heaven's abode 
Away from theatrical avowal of salvation
Afar from religious prefix or title, even label
Distinct from window displays for earthly acclaim.
Choose today to put your conscience to task 
Jump start the reality eclipsed from daylight
Stashed away in the foggy recess of the heart
Be contrite and let go of mass of litters
Take the sour hold and bite off a neighbour
Let-up and release you from yourself
God is active renewing and lifting the broken. 
Iniquity bin and consign to heaven's trash
Seeds of deeds and thoughts that profanely thrive
Reconcile unreservedly with Godly truth
The vile whose name spikes a hair on your skin acquit
Ravelling in the novel liberty of restoration
2 Corinthians 5:17 illuminates the alleyway:
"Therefore, if anyone is (TRULY) in Christ, he is a new creature; 
old things have passed away; behold, all things have become new."
                                                   –     In His Grip
                                                         Victor Sisan Awani 
[Translate]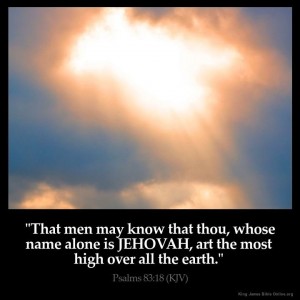 This is neither the United Nations Security Council,
 Nor is it the immune club of its privileged overlords,
 Polar apart with Hague's International Criminal Court,
 Matchless variance with European Court of Justice,
 Distinct from the apex court of any known nation,
 Heavenly Authority it is to which all of man is subject.
The jurisdiction in its entirety belong to God,
The arena where truth found its origin and bide,
Beyond the deception of emotion and perversion,
Free from the vagaries of human limitation and bigotry,
A place of nakedness as revealed to Him alone,
Where the hidden is laid bare like sunlight.
The silent shout of no plea is entered,
Time guzzling theatrics of a courtroom unseen,
Mortal advocacy and submission has no place,
His determination predate any appearance
As man queue naked before his maker,
Foreknown is everything buried in his earthly dark.
Feel the pulse before the gavel is dropped,
Take a step back in time to search the soul,
Unravelling filthy blanks waiting to be filled,
Atone and erase the scorching guilt of disobedience,
The invisible joy of salvation a carrier become,
Hebrews 9:27 is undisguised:
"It is appointed unto men once to die, but after this the judgment."
                                   –      In His grip
                                         Victor Sisan Awani
[Translate]